On August 7th, the APROFORT project was presented in the city of Bata, Equatorial Guinea, where more than 10 organisations from the mainland part of the country attended. More than half of the participants were women who raised concerns about the proliferation of cases of violence against minors. In some cases, they explained, families do not report due to fear or due to concerns about their reputation, leaving victims helpless. Similar cases also occur in schools where victims are also afraid to report. NGOs discussed the need for stronger action to combat this scourge, which should range from raising awareness of families, to stronger actions from enforcement institutions such as the public prosecutor, to legal reforms.
Another issue of great concern was the situation of women with disabilities whose vulnerability, if possible, is even more serious when it comes to sexual abuse, for example. In addition, it is difficult for them to normally attend school given the architectural limitations, since most schools do not have adequate access, perpetuating the vulnerability of this collective for the rest of their lives.
Women from the LGBT community are not spared from this scourge. Sometimes they are abused, even within the family environment, for the purpose of "healing" them. This meeting was also an appropriate framework for discussing LGBT group's concerns with fellow civil society colleagues, they said.
In the presentation, APROFORT´s lawyer, María Jesús  Bikene, and the coordinator,  Lucas Olo (by videoconference from Lisbon), presented the services of the legal clinic where these organizations can receive legal assistance in some of the cases already shared.
Another issue addressed was the Extractive Industries Transparency Initiative  (EITI),  where several members of Civil Society argued that since the ban of the CSO CEID, the process has been much more complicated  in Bata.  Precisely among those invited to the meeting was the activist Alfredo Okenve, vice-president of CEID, who shared by videoconference his impressions and words of encouragement to his fellow Civil Society colleagues in Bata.
In this sense, NGOs  expressed their concern about the inability to keep the working groups that CSOs developed for their work withing the EITI, which, for example,  would be important in the recent mining concessions that mainly affect the mainland region,  where Civil Society plays an important role in raising awareness of the populations where extractions or explorations are carried out to determine the social, environmental or economic impact.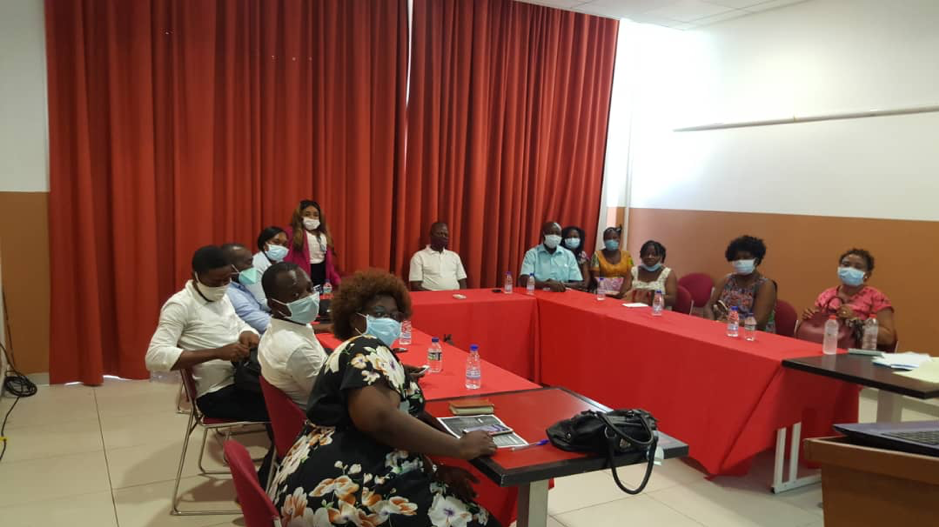 All these aspects will be of great relevance in APROFORT's assistance programme for civil society. In September APROFORT will open a call for proposals with a total fund of 40,000 euros (26 million XAF) for different projects throughout the country.
APROFORT is a project that provides support, protection and strengthening to civil society organizations in Equatorial Guinea. To this end, it has established a legal clinic in Malabo that assists human rights defenders, women and girls and LGTB community members in vulnerable situation. The project is co-financed by the European Union and implemented by Transparencia e Integridade (TI-Portugal).